What New Dining Trends Will Winter Bring?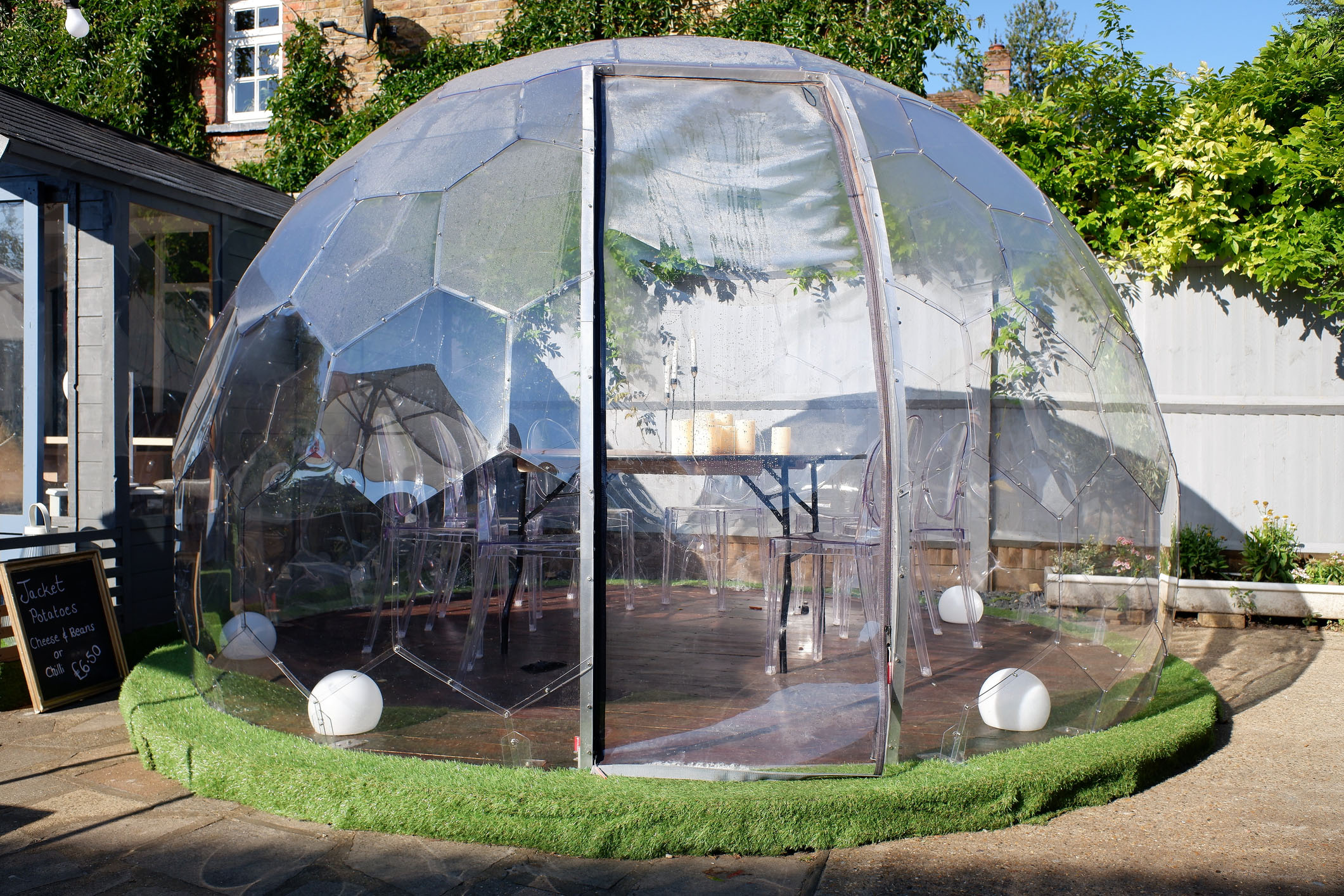 The pandemic has undoubtedly devastated the restaurant industry the hardest. There have been millions of jobs lost with nearly 100,000 restaurants closing their doors permanently. The monetary loss is exponential and expected to lose around $240 million this year.  Restauranteurs have been hopeful that before winter hit a vaccine would be available, but as the colder months creep in, the sign of a solution is still not clear.
Restaurants have been able to avoid disaster during the warmer months by utilizing outdoor dining spaces, but with winter knocking on the door and some states still banning or limiting indoor dining, restaurants will need to seek out alternative solutions.
Post-COVID Dining Trends
Some restaurants will make sure their establishments are winterized by covering outdoor seating areas, installing heating elements, or offering blankets for guests; however, a lot of restaurants will need to get more creative.
In summer months we saw how restauranteurs rose to the challenge of limited seating capacity and social distancing with innovative dining experiences (read more here). Their will to survive sparked new and unique experiences for diners, and with winter coming we will continue to see that. At the top of the list are investments in heated igloos and tents. Even air filtration units are on the rise to help prevent indoor spread of the virus.
The Envoy Hotel in Boston has converted their rooftop for cold-weather dining with plumbing, gas, heat lamps, and see-through igloos. The hotel also partnered with clothing line Helly Hansen to help staff weather the harsh Boston winter with long, down jackets to keep them stylish and cozy.
Over in the mountains in the Colorado, Aurum Food & Wine in the town of Breckenridge is using yurts — circular, more-permanent tents with glass domes at the top — to keep outside dining alive. The town is allowing tents with rules about exits and heating.
Café du Soleil, a French restaurant in New York City, is testing the use of plastic bubbles in its outdoor seating area. The quarantine bubbles are keeping diners separated from each other to maintain social distancing requirements. It creates a semi-private outdoor ambiance for diners.
To stimulate and encourage safe outdoor dining & entertainment In Chicago, the Winter Dining Challenge was started, and it's a partnership between the city and global design firm IDEO. The challenge puts an emphasis on feasibility and quick & easy implementation, with many ideas like why don't big cities partner with empty office buildings? Or take over parking lots and hang trays on car doors like a '50s drive-in? It's an excellent initiative to tap into like minds that aren't in the thick of the crisis, but can offer valuable insights.
All these concepts create a new and unique dining experience, but they are not the only trends to keep an eye on this winter. Restaurants will still continue to seek alternative revenue streams, such as multicourse takeout meals, in-home restaurant experiences, and other innovative offerings. Whatever it takes to stay afloat.
Have any cool ideas to help with winter dining? Comment below.
Like our stories or want to hear more?
Drop us a line @ [email protected].
See you next week!
Your devoted hostess,
Brittany
Share This Story, Choose Your Platform!