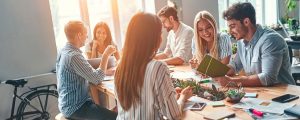 About Us
PointOS is a restaurant management and POS software company headquartered in Boston, Massachusetts. We are invested in offering our complete and cost-effective professional point of sale software and restaurant management platform to restaurants across the country.
Our Story
PointOS was founded by bar and restaurant professionals with the goal of creating an accessible, full-featured point-of-sale software for the hospitality industry. From the beginning, we have strived to help restaurants operate more efficiently and profitably by offering restaurants the tools they need at the most competitive price.
PointOS offers its entire platform to all our customers at the lowest possible price. We stand by the restaurant industry by standing against hidden fees and exploitive contracts. We invest in the growth of our customers and our company by offering an all-inclusive platform with the features restaurants need to grow, at an honest price they can afford.
Now more than ever, restaurants and bars need more comprehensive tools and technology to help grow their business without draining their profits. Today, our software combines POS, payment processing, online ordering, and more for a complete restaurant solution at a low monthly rate that restauranteurs can feel good about.
Let us show you how PointOS can work for you.

All inclusive
We believe in providing restaurants the tools they need to be successful. We don't believe in withholding features to create tiered subscriptions with locked functions and expensive add-ons. With PointOS, you get the entire platform for one low monthly rate.

Flexible
Restaurants are different, and so are their needs. We offer you the flexibility to choose the hardware and processing options that work for you without the rigid requirements and one-size-fits all contracts.
Bring your own hardware or lease to own

Works on compatible Android, iOS and windows devices.

Interchange and flat-rate processing options

Transparent
We believe restaurants should know what they're paying. Our representatives break down the true cost of software, hardware, and processing, so you know what you're paying for.

24/7
PointOS is backed by 24/7 technical support. With PointOS you can have peace of mind that we'll be here for you when you need us – anytime, from anywhere.
Start growing your business today!
Talk to one of our restaurant specialists today and learn how
our bar and nightclub POS software can help your business.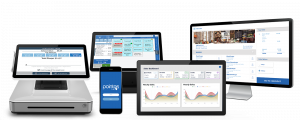 Schedule your free demo of our full-service restaurant software to learn more.