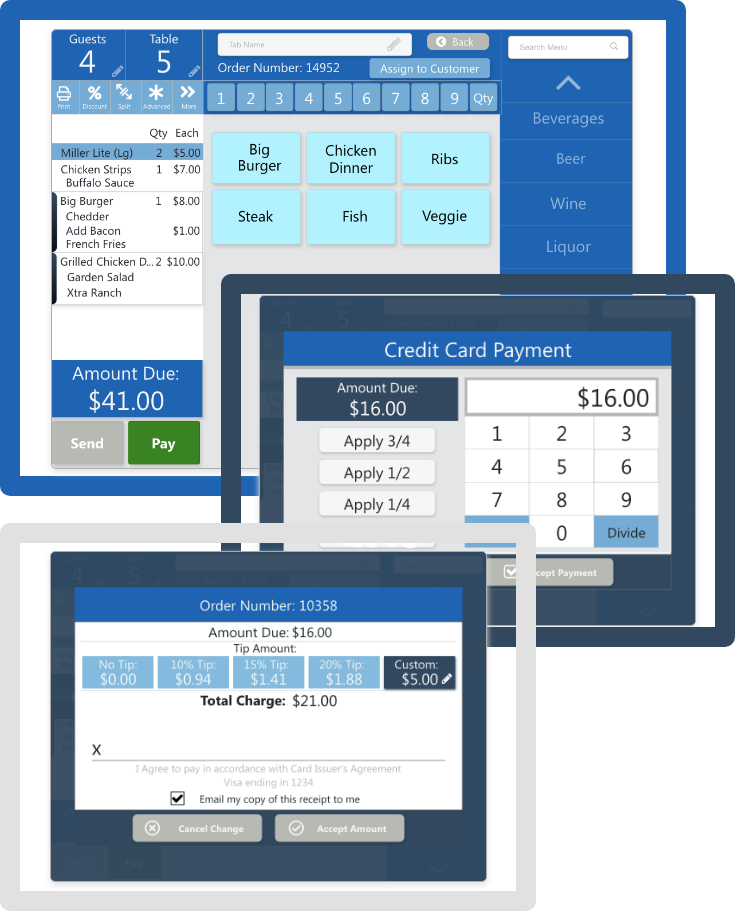 Optimized order entry
Fast order entry

PointOS is speed optimized for fast but powerful performance. Quickly initiate orders, enter complex modifiers, and toggle item quantities.

Quick serve mode
Use quick serve mode to enter orders and complete payment even faster. No need to create a tab – just enter the item and process payment.

Easy checkout

PointOS offers all-in-one hardware solutions for optimized quick service checkout. Screen flip capabilities enable staff to simply flip the order entry screen to enable sign to screen, prompt for tip, and email receipt functionalities.
Order and item accuracy
Inventory tracking and live item counts

Quickly view live item counts and low inventory warnings. Menu recipes and modifiers connect to inventory for ultra-accurate inventory reporting and live item counts, so your staff always knows what's on hand.

Advanced modifiers
PointOS gives you the power to configure your modifiers however complex or simple you need them. But no matter the complexity, intuitive modifier entry enables staff to easily send more accurate orders to the kitchen.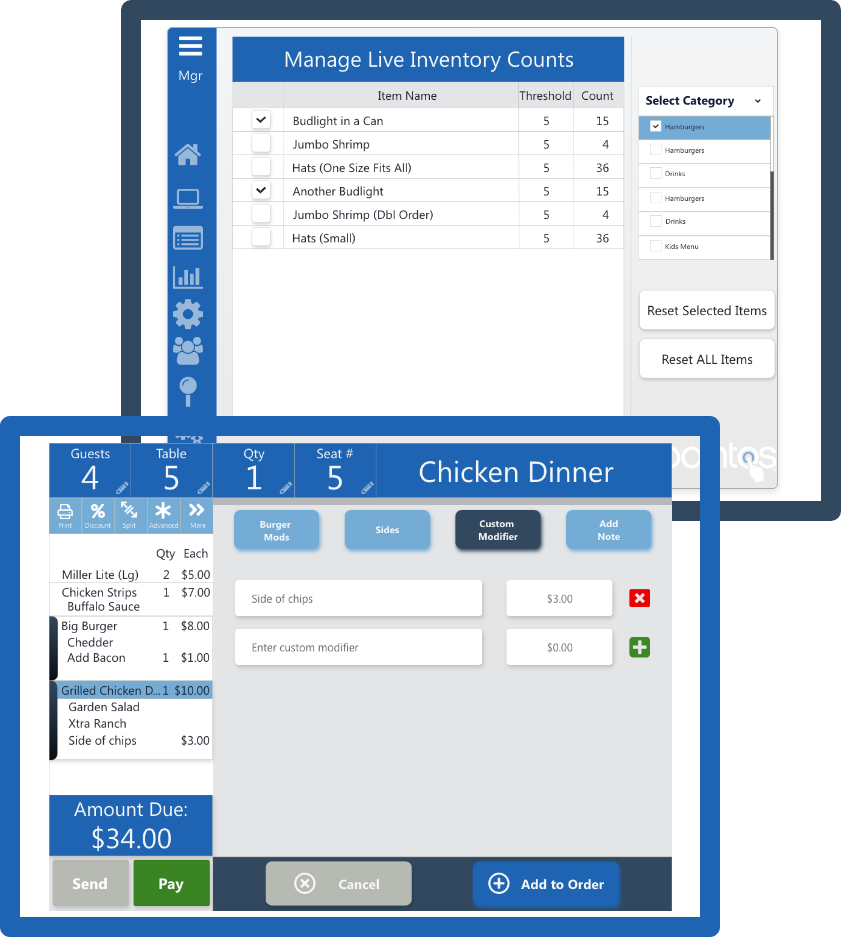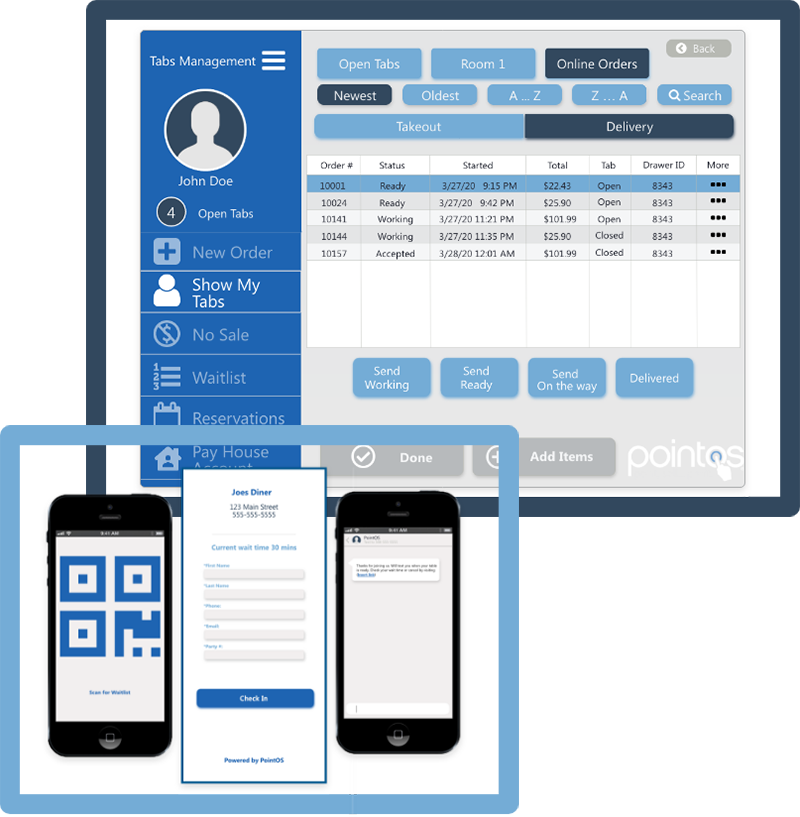 Digital experience
Online ordering
PointOS To Go offers a more streamlined online ordering solution. At no added cost, PointOS To Go saves time and money by synching directly to your point-of-sale and myPointOS portal.

Contactless ordering
Looking for ways to save on labor costs? Contactless ordering allows customers to view menus, place orders, and even pay directly from their phone.
Start growing your business today!
Talk to one of our restaurant specialists today and learn how
our bar and nightclub POS software can help your business.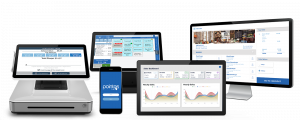 Schedule your free demo of our full-service restaurant software to learn more.