Optimized order entry
Bar mode
PointOS is speed optimized for fast order entry. Bar mode offers even faster order entry functions for busy bars, including easy quantity controls and quick drink modifiers.

Tabs management
PointOS offers flexible tab management features for easy modifications. Servers and bartenders can easily split checks and transfer checks to different guests and tables.
Customizable settings
Happy hour and special pricing
Configure custom happy hour menus and pricing via myPointOS. Easily set applicable days, times, and items for simplified management of specials and happy hour pricing.

Room management
The PointOS room builder enables you to easily build rooms with unique settings and menus. Drag and drop to design custom floor plans, then control settings globally by room or by specific table.

VIP & table services
PointOS supports VIP and table services with custom table minimums, preauthorization, and menu settings. Build VIP rooms and tables with room or table specific settings.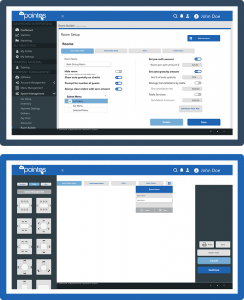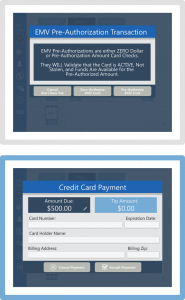 Secure payment processing
Preauthorization
Securely store cards without needing to hold onto them – PointOS securely stores card information so there is no need to hold onto physical cards behind the counter.

Secure mobile payments
Securely accept mobile orders and payments. Enable QR-checks for easy scan and self-pay functionality, freeing up servers and bartenders.

Offline capabilities
No internet, no problem. With PointOS you don't need to worry if your internet goes down. Store and forward allows you to securely accept payments offline, and restaurant data is automatically saved locally until reconnected.
Start growing your business today!
Talk to one of our restaurant specialists today and learn how
our bar and nightclub POS software can help your business.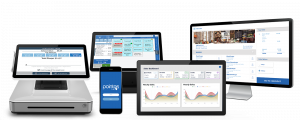 Schedule your free demo of our full-service restaurant software to learn more.