Adapting in Crisis: PointOS CEO on Changes to Restaurant Technology and POS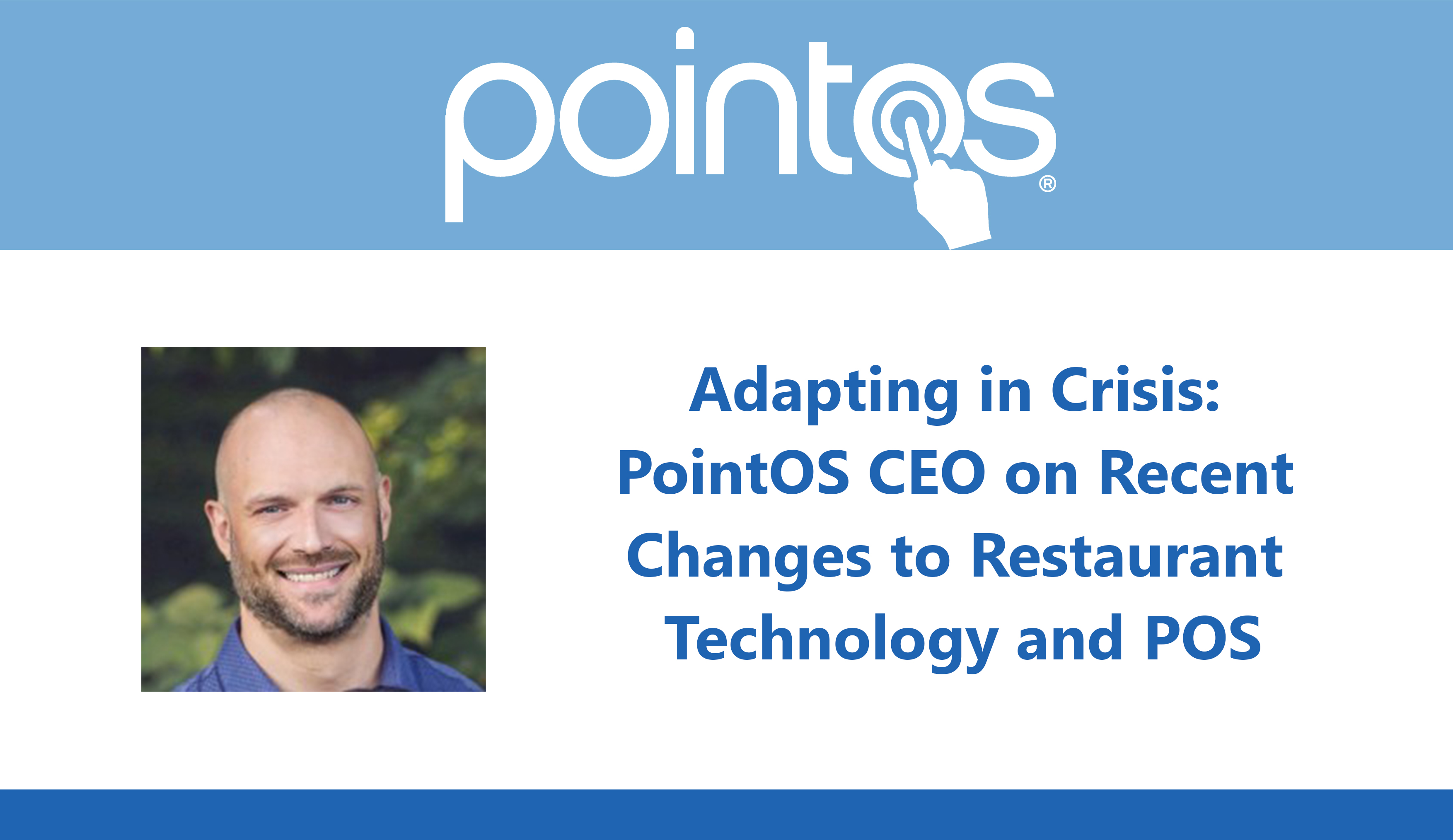 We sat down with Dylan Penebre, CEO of PointOS, to learn more about how restaurant technology has changed in response to the Covid-19 crisis and its effects on the restaurant industry at large.  
Q: For those who don't know, what is PointOS?
A: PointOS is an industry leading restaurant management platform that brings together all pieces of restaurant management technology, from order entry, payment processing, reporting analytics, online ordering, and more. By bringing everything together in one place and for one price, we help make restaurants more efficient and profitable.
Q: As a restaurant software provider, how have you seen the covid-19 crisis affect the industry?
A: In the beginning, there were a lot of temporary shut-downs, and as shutdowns continued, we saw some permanent closures. But as states started to open back up, restaurants have been among of the most resilient, and we're seeing many restaurants have successfully opened back up amidst the crisis and the new landscape it's created for the industry.
Q: How has the restaurant landscape changed?
A: In a lot of ways. First and foremost, restaurants have needed to adapt to new safety regulations and social distancing guidelines. On the one hand, this has changed a lot of the fundamental ways restaurants interact with dining customers, and in many places, reduced capacity and even consumer caution has limited in-restaurant sales. But on the other hand, we're seeing new opportunities for revenue arise, which is especially the case with online ordering, where we're seeing not only increased numbers and sales, but also a shift in the way restaurants are getting themselves online and managing those orders.
Q: Online ordering has been around for a while, but you mentioned this aspect itself is changing. How do you see online ordering shifting from the way it operated before?
A: Historically, third party ordering apps have provided restaurants with a platform to easily reach more customers. More orders initially suggest more profits; however, restaurants have struggled to make these orders as profitable as in-person sales due to high commissions and platform fees. Now more than ever, restaurants are looking to save on their bottom line while increasing alternate sales opportunities. Although online orders are increasing, restaurants using these apps aren't seeing the profits that should come with it. So this is where we see online ordering changing – customers are looking for online ordering solutions that offer the ease of third party apps without the cost. Which brings us to PointOS To Go – an online ordering app we've built into the PointOS Platform for our customers to maximize their profits at no additional cost.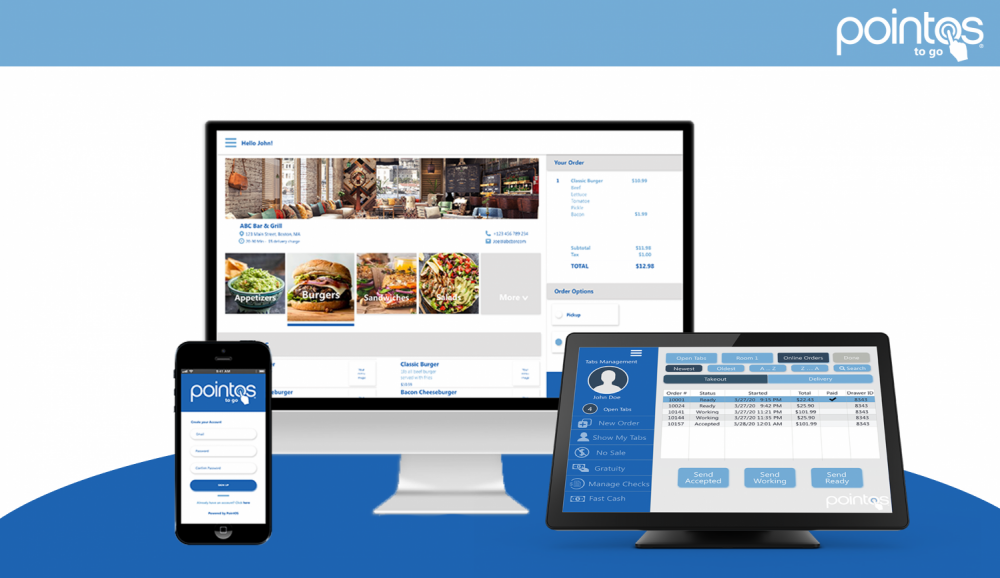 Q: So PointOS launched its own online ordering app in response to this new landscape?
A: Yes, the current crisis expedited it. But regardless of the current context, the restaurant industry is always evolving. As a SaaS company built for this industry, we're invested in building and adapting our software to the needs of restaurants and bars as they continue to evolve.
Q: Do you see these changes sticking around or dissipating when we eventually do overcome the virus?
A: The circumstance that created these new needs is undeniably unique, but the consumer patterns that have emerged because of it are likely to stick around. Of course, these needs will also continue to evolve, which is why it's so important restaurants utilize an adaptive platform.
Q: You also mentioned the changing landscape for in-person dining. Has PointOS adapted to accommodate any of these shifts as well?
A: Absolutely. For the in-person dining experience, the challenge has been identifying alternatives to the face-to-face interactions we're used to. Applying the same contactless philosophy that has made online ordering so successful, we've developed additional contactless features to support the entire in-person dining experience – from  waitlists to ordering and checkout – by utilizing QR code technology and integrated mobile wallets.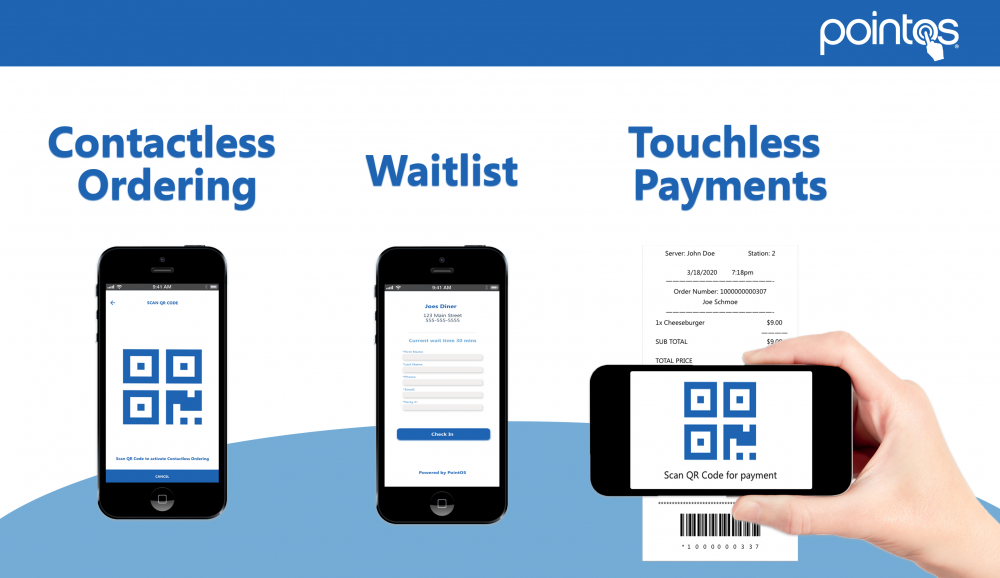 Q: Do you have any recommendations for restaurants struggling to adapt or utilize new technologies?
A: Using a complete restaurant management platform like PointOS allows you to implement new features more easily because they are built as an extension of the platform you already use. When restaurants attempt to piece together different technologies for their POS, online ordering, payments, etc., implementation becomes more difficult and, when put together, significantly more expensive.
Q: How can restaurants learn more about PointOS?
A: Every bar and restaurant is different, and our team is happy to help show customers how PointOS can work for them. You can contact us directly at [email protected] or 857-250-2719.
Like our stories or want to hear more?
Drop us a line @ [email protected].
See you next week!
Your devoted hostess,
Brittany
Share This Story, Choose Your Platform!