How To Be A Successful Restaurant Manager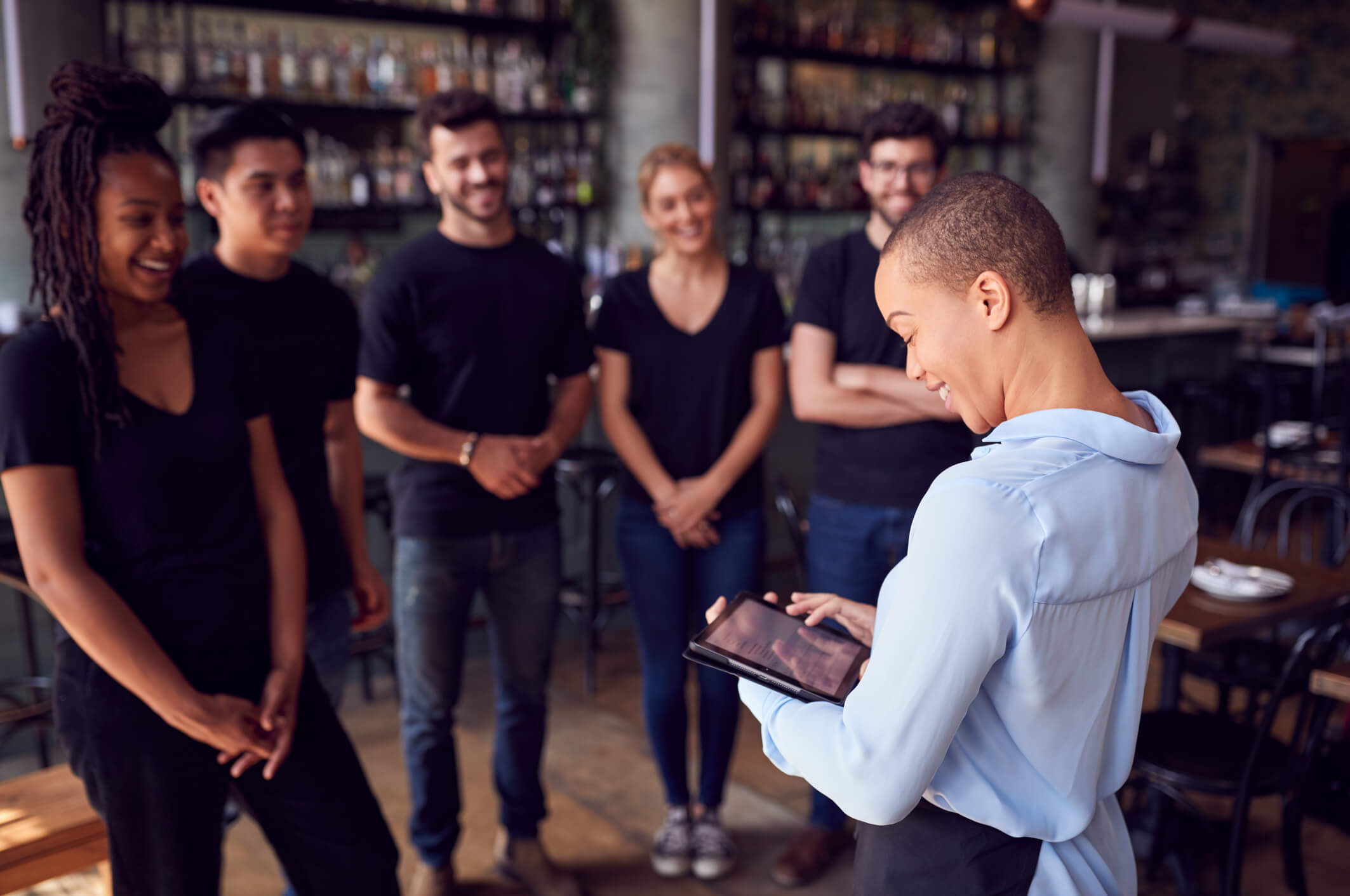 Successful restaurant managers understand that it's important to oversee both the big picture and the finer details of the establishment. Managers need effective communication, time-management, and multitasking skills. Effective managers keep a level head, know when to delegate and are quick learners. We'll be breaking down some other tips on how to be a successful restaurant manager. 
Restaurant Management Course
Effective restaurant managers need to be clued up on all aspects of the restaurant from front to back of house operations, restaurant management courses offer helpful directions as well as practical applications of these instructions. They teach leadership, team-building and customer service skills along with restaurant management technology, such as point of sale (POS) systems. Defining your restaurant management goals will make it easier to stay on task and provide a blueprint for growth. 
Training Staff
It is essential to hire enough effective employees with reliable track records, but it's also important to train your staff in all aspects of the restaurant. Teach new hires about the restaurant systems and have them shadow effective employees. A knowledgeable team is the key to a successful restaurant.
Managing Service
Managing service is a matter of hiring staff capable of owning their work and problem-solving as needed. The manager needs to have faith in their staff's abilities and only step in when they need support. Lead by example, don't do anything you wouldn't want your staff doing. Schedule properly: being short-staffed will affect your restaurant's efficiency and being overstaffed will affect the budget, schedule the amount of staff necessary for the traffic of customers.
Managing The Kitchen
Again, hiring capable chefs and giving them autonomy in the kitchen is crucial. The main focus for a manager in the kitchen is restaurant inventory management, an inadequately stocked kitchen makes it difficult for kitchen and wait staff to prepare and serve food. Tracking and ordering inventory is essential but time-consuming, using a POS system and having a focused menu is helpful. It's also important to have proper kitchen equipment for the efficiency and quality of food served. Keep morale up, prep food ahead of time and always keep health and cleanliness standards up to par.
Managing Marketing 
Social media is a critical part of marketing, especially in these modern times. Announce on social media platforms about your menu, venue, and events. Post frequently but don't post spam and share events close to the time for optimum engagement. It can be helpful to hire a PR company or consultant for restaurant marketing management. 
Hiring informed staff that you can trust, staying on top of small details, and using a POS system are all ways you can navigate how to be a successful restaurant manager.
Share This Story, Choose Your Platform!