Could There Still Be Hope For Your Restaurant?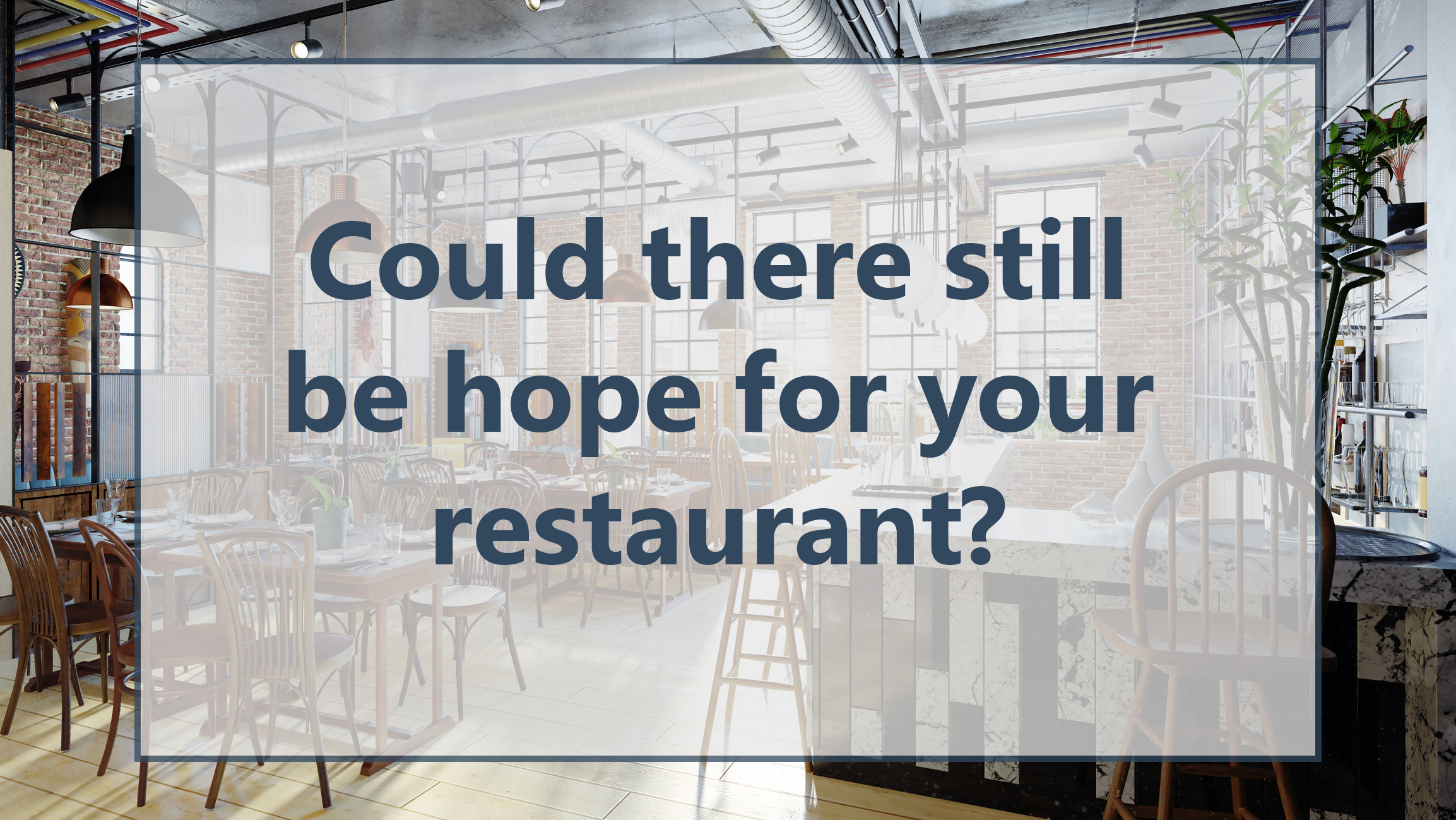 What happens to your restaurant after COVID? The detailing descriptions of the $670 billion Paycheck Protection Program, which issued paycheck protection loans, created by the Cares Act, are also the most frustrating, especially for restaurant owners. These loans are said to be forgiven if all employees are kept on the payroll for eight weeks and the money is divided up by 75% for payroll and 25% for the remainder of expenses like rent, mortgage interest, or utilities.
So how can a restaurant that has been mandated to close utilize these funds in this way? The short answer: they can't, and when they can re-open, they will need to operate at a limited capacity with a limited amount of staff.
You spoke, and congress listened.
The restaurant and hospitality industry are the largest hit industry throughout this pandemic, and they will continue to feel the impact for months to come. Last week, representatives of congress introduced the Paycheck Protection Flexibility Act, which would extend the period in which small businesses can use the money and ease restrictions on the amount they can spend on non-payroll expenses such as rent.
So how would this look?
1. Expands forgiveness for expenses beyond the eight-week period
2. Eliminates the capping of non-payroll expenses from 25%
3. Extends loan terms beyond 2 years
4. Allows deferment on payroll tax for businesses
5. Extends deadlines of re-hiring furloughed or laid-off workers
In addition, a newly proposed bill supporting small and medium-sized restaurants that have struggled to access and make use of Paycheck Protection Program (PPP) has been introduced. The Real Economic Support That Acknowledges Unique Restaurant Assistance Needed to Survive Act of 2020, or simply, the Restaurants Act, would create a $120 billion grant program tailored at the 500,000 plus medium to small restaurants, and would infuse them with the cash needed to stay open through the rest of the year. This bill aims to help restaurants ride out the pandemic as they face a future of limited dining capacity, public fear and rising costs to cover masks, gloves and cleaning products with very few strings attached.
So how would this look?
1. Under the Restaurants Act, funds are available only to independent establishments with fewer than 20 locations under the same name. This was a caveat designed to avoid a repeat of PPP embarrassments where huge franchises capitalized on these funds and small businesses were left in the dark.
2. Funding would be available until end of 2020
3. The grant covers restaurants' difference between revenue from 2019 and the anticipated revenue through 2020, and will be capped at $10 million
4. It could be used to cover payroll, benefits, mortgage, rent, protective equipment and cleaning supplies, as well as debts and outstanding vendor invoices with no restrictions on how to divvy it up.
The act is far from being signed into a bill of law, but is being widely supported by the likes of chefs and restaurant groups, including the Independent Restaurant Coalition — an advocacy group that took part in a restaurant relief roundtable discussion at the White House earlier this week.
Like our stories or want to hear more?
Drop us a line @ [email protected].
See you next week!
Your devoted hostess,
Brittany
Share This Story, Choose Your Platform!