5 benefits of in-house online ordering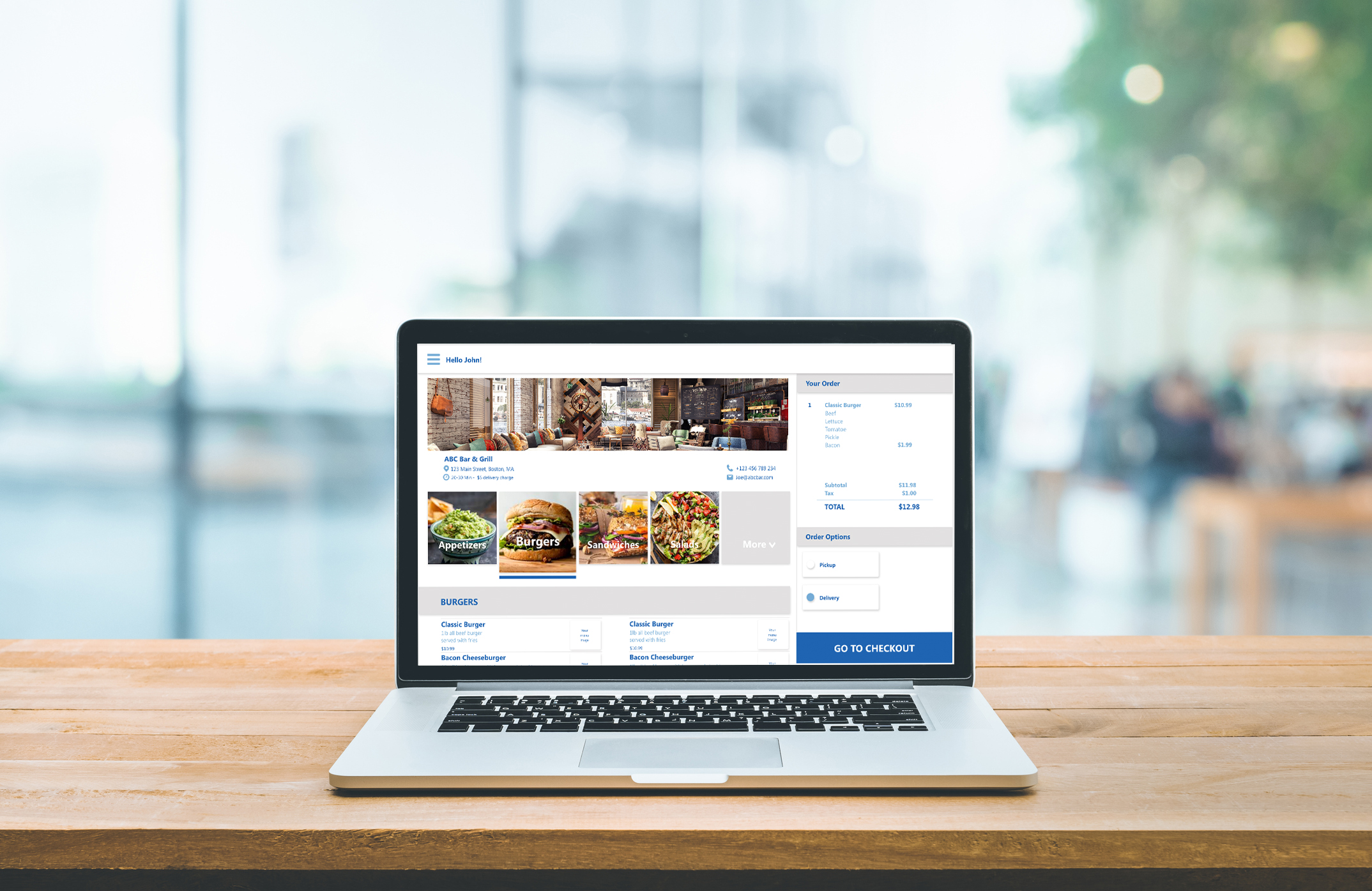 Take-out and delivery have become an essential part of restaurants' business due to recent COVID related changes and regulations. So, as the world enters a new normal you will see more businesses adapting to survive. Online ordering is one of these adaptations-for most restaurants it was once a luxury but is now a necessity.
Currently there are two main ways to get your business online.
One way is to use a third-party delivery service. They already have the network and the framework to transition you into online ordering and delivery. But did you know that you will need to pay them upfront or give them a huge percentage from each sale made? In the end you can end up making little to no profit on your food and labor. With social distancing still at play and your dine-in restaurant either still not operating or operating at smaller capacity, this is not a favorable situation to be in.
A more cost-effective option is to use an in-house online ordering service. You can do this with a POS system that offers seamless online ordering integration to your website with a downloadable app to put your menu right in your customer's pocket. This in-house online ordering system is able to offer more benefits for your business by integrating directly with your POS and by keeping profits in your pocket.
Alternatively, you can develop your own online ordering system or app, which will put you back a hefty amount of cash and won't necessarily be easily integrated with your current point-of-sale system, which also means you will have to manually input everything.
We get it, the thought of dealing with online orders and food deliveries isn't easy and there is a lot to think about. But did you know some point-of-sale companies, such as PointOS, are now offering free online ordering apps and web integrations to help get your business online as easily and efficiently as possible?
Below we've put together some of the benefits of using an in-house online ordering solution like PointOS To Go.
1. Drive revenue and keep the profits for your business
Customers can take orders into their own hands when ordering from the comfort of their own home. They are more willing to take an in-depth look at your menu and see what options are available to them.  Since there's no pressure of a waiter urging them to make a decision swiftly, they often order more and spend more.
Now if you're using an in-house online ordering suite that's included at no extra cost from your POS provider, such as PointOS To Go, you get to keep all those profits for your business instead of handing them over on a silver platter to a third party delivery service.
2. Collect vital data
When you use a third-party app, you are also handing over all your customers' data to them to benefit from. When you take advantage of an in-house ordering system you can become the owner of that crucial data. All data inputted from your customers can be recorded, and you can track their order patterns to make it easier to customize their experience in future.
3. Customization
When using other food delivery services, there's hardly any customization available. PointOS To Go offers a web integration and mobile app, and both offer customizable features so you can keep the look and feel of your restaurant's brand at no additional cost.  With an in-house ordering application, you can customize your menu items with pictures, descriptions, and modifiers set how you want them, making it more functional and aesthetically pleasing to help attract even more customers.
4.Menus are regularly updated
Now more than ever, restaurants are adding new menu options and offers to entice customers amidst the continuing slowdowns and restrictions. This along with supplier shortages and delivery issues are resulting in constantly changing menu options and availability. Because of this, it's imperative restaurants provide their most recent menu to customers. Rather than going through the tedious task of manually updating each platform's menu each day, in-house online services such as PointOS To Go can seamlessly integrate to your online POS and restaurant management portal, making menu setup and maintenance a breeze. It even integrates with inventory, keeping all your restaurant data in sync in real-time.
5. Order accuracy
Online orders flow directly from your website to your point of sale in real time so you can say goodbye to missed or inaccurate orders and hello to higher profit margins.
So what are you waiting for? It's time to get online! 
Like our stories or want to hear more?
Drop us a line @ [email protected].
See you next week!
Your devoted hostess,
Brittany
Share This Story, Choose Your Platform!