5 tips to help market your restaurant's online ordering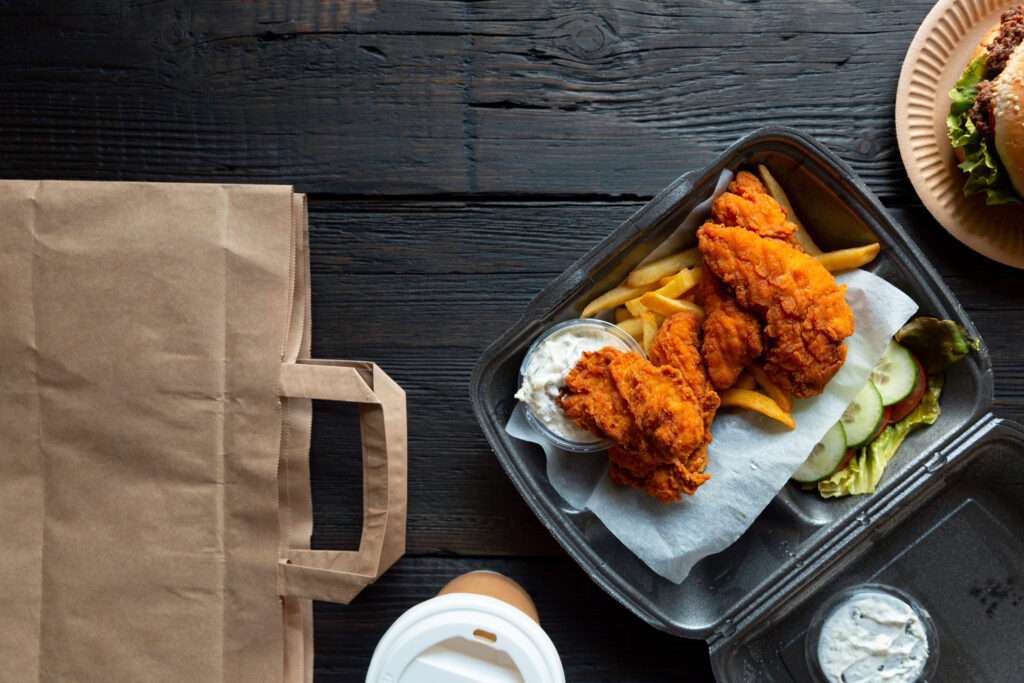 The restaurant industry has been hit the hardest over the past few months. Although we are seeing an ease in restrictions as restaurants begin reopening for sit down dining, many diners remain wary of being around others. Because of this, takeout and delivery will continue rise in popularity and be the salvation of the dining market.
What we know is that third-party apps dig deep into the profits of your restaurant, and a more profitable option is in-house online ordering. As a business owner it's easy for you to choose a third-party because you feel you can borrow the market reach that they come with. However, in these tough times keeping money in your pocket is more valuable, and you can easily market your online ordering business yourself. We've put together some pointers below to help you get started (and it's easier than you'd think!).
The first step is letting customers and potential customers know they can order directly from your website. So, your main focus is getting that message out there and widely known. After that, the money will follow.
1. Get Creative with Social Media
Being present on social media platforms like Instagram & Facebook should already be a huge part of your online marketing plan, but now it's even more important. Being active and engaging on social media keeps your brand fresh and on the top of users' feeds.  It's also the best way to get your voice out on offering online ordering.
It's a fast and easy way for your customers to see how, what and when they can order from you.  You can post your specials, incentives or discounts you're offering—but also think of new ways to engage your audience on social. This could be offering glimpses into your kitchen, a video of your chef adapting a dish for home cooks or a spotlight of an employee. This is the time to differentiate your brand and drive more traffic by finding unique ways to cut through the noise.
2. Reach people where they live
If your restaurant is located in a busy metropolitan area, a geo-targeting ad distributed to devices within 1-2 miles of your establishment will earn you a lot of attention. Messaging, however, is the key to an ad that generates orders, or, if done poorly, puts customers off. Here are a couple of suggestions to make sure your messaging is successful.
Image selection
Let's face it, pictures of a room dining might have worked in the past, but right now you need to sell your restaurant as a safe, convenient service that offers delicious food that you can enjoy in the comfort of your own home.
Word Usage
Select your wording carefully and showcase what your customers are getting if they take action on your ad (i.e takeout and delivery, curbside pickup as a safe, convenient service, bringing delicious food to your home.)
What's next?
If the purpose of the ad is to generate orders rather than getting customers in the door, give them the option to call or place the order online directly from the ad.
3. Update local listings
A local listing is basically a business directory. Think of it as the present day "yellow pages." Make sure your business is present and has the right information on Google My Business, Bing Places for Business, Yelp and other online platforms. This includes changes to your business, menu hours or temporary offers. Remember to treat these listings as an extension of your brand by designing them like miniature versions of your company website.
4. Engage with your customers
You have probably been receiving an influx of marketing emails from every brand you've ever done business with to notify you of their COVID-19 updates. Although it's crucial to keep customers informed, messages like this get lost in already overstuffed inboxes.
However, email and database marketing can still work for your restaurant. It comes down, once again, to messaging:
Be sure to showcase your shift in business operations not as a fallback position but as a way you can continue to help serve your customers in the changing environment.
Focus on your ability to take orders online and make deliveries.
Entice your email database with your delicious offerings, showcasing your top sellers.
Keep everyone informed when changes have been made, and make sure to remain positive.
Ask satisfied customers to leave reviews-they have the time.
Your database can always grow, and now is the time to focus on that.  People are at home, and they are definitely online, so you can update your website to make signing up to your newsletters easy and even rewarding.  Incorporate some call-to-action elements on social media and in ads so customers can stay continuously updated.
5. Update your website
People are stuck at home and are browsing the internet now more than ever. Making sure your website is up-to-date and easy to find is critical so you don't miss out on potential sales. If customers struggle to find your site or where you offer your online ordering, then you will miss that sale. You can increase website traffic with these simple tips.
Run Ads
Run ads with google that push people directly to your website.
Keyword optimization
A few months ago, searching for restaurants with "curbside pickup" wasn't a thing, but now having these words on your website is grabbing more traffic. You need to make sure that your website descriptions are up to date so people can find you when searching for this. For example, if a customer is searching for "Italian food with curbside pickup," you won't show up in the search if curbside pickup is not listed on your website, resulting in a lost potential sale.
Make your website mobile friendly
If you haven't done this already then, you're losing out on valuable traffic. Most people use their mobile devices, and your website should adjust accordingly.
If your website's homepage isn't mobile friendly, then it isn't user friendly for your customer. Zooming in and out to try and read or click is time consuming, and might deter someone from ordering from you.
Your business will thrive in these uncertain times if you continue to work smart and adapt. So if you don't offer online ordering yet, or you need an easy and seamless way to offer it, be sure to check out PointOS's new online ordering app PointOS To Go.
Like our stories or want to hear more?
Drop us a line @ [email protected].
See you next week!
Your devoted hostess,
Brittany
Share This Story, Choose Your Platform!