How to make credit card transactions more profitable (and efficient) for your business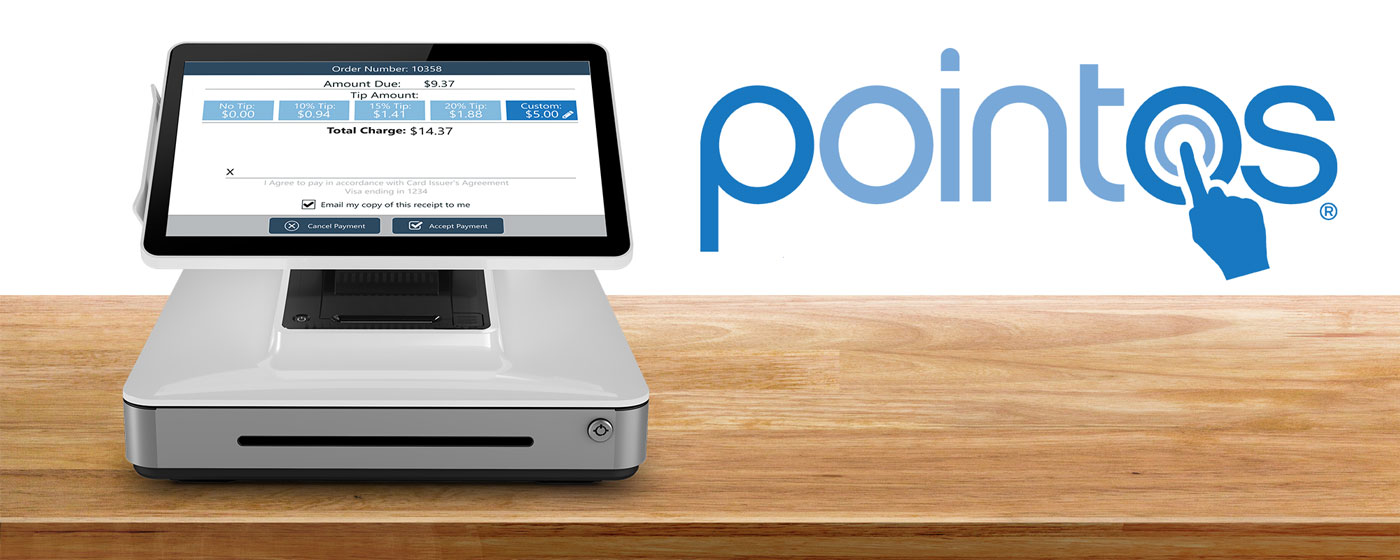 Is your payment processing working for you?
Owning and operating a restaurant is more complicated than ever. In an effort to make restaurateurs' lives a little easier, PointOS has launched PointOS Payments, which brings payments in-house and directly bridges payment processing to point of sale. By eliminating the middleman, PointOS is able to advocate for merchants and provide honest and competitive processing rates that will actually help their bottom line, rather than take from it.
Credit card payments now account for well over ½ merchants' total transactions, meaning all businesses need to accept credit cards to be profitable. Unfortunately, accepting credit cards means paying processing fees, which can be complicated and burdensome to any business, no matter the size.
But that's not to say all processors are created equal. As a business owner, it's your job to make sure you aren't getting ripped off and fattening the pockets of your payment processor. Many POS companies have moved into payment processing to bring payments in-house and streamline the payment process on both the merchant and customer sides.
However, this does not mean they are being transparent about how much it will cost you every month.
Look, PointOS isn't the first company to introduce payment processing, and it won't be the last. However, what we can promise is that with PointOS Payments, we apply the same philosophy as we do with the PointOS Platform, which is investing in the long-term success of our customers by saving them time and money. When it comes to payments, we do this by providing all customers with the best possible rates for them.
What is PointOS Payments?
PointOS Payments is a PCI-DSS and EMV compliant in-house credit card processing solution. Our payments keep merchants up to date with the industry's best practices, supporting pre-authorization, sign to screen, and mobile wallet options. We take care of payments so that you and your staff can focus on what really matters. And with ultra-competitive effective rate processing, what's not to love?
Why PointOS Payments?
We know all businesses' needs are different, so why should all payment processing be the same? Why, for example, should a coffee shop with small transaction amounts pay high transaction fees on each transaction, no matter how small? On the flip side, why should a fine dining restaurant pay a high flat rate percentage on large tickets?
While flat rate models may seem simpler at first, they affect all businesses differently. A more individualized model is interchange plus processing, which takes into consideration varying factors that make some transactions more profitable than others. These factors include the different fees charged by card brands themselves. All card brands charge their own fee, some much higher than others. With flat rate models, merchants pay the same amount no matter the fee charged by the card. This model makes processing simpler but runs the risk of being more expensive for some merchants. Take for example, a low fee debit card. Under a flat rate model, merchants would pay the same rate that they do for much higher fee credit cards. Depending on which type of cards you take most often, the cost-effectiveness of flat-rate processing will vary.
Alternatively, interchange plus processing offers a low rate for every transaction based on the fee charged by each card on each transaction. With this model, the merchants' fees depend on the type of card used, with lower fees on debit card transactions and higher processing fees on more expensive rewards cards such as Amex.
PointOS offers options for both flat and interchange plus processing so that merchants can choose the plan that makes most the sense for them. Looking for advice on which option is best for you? PointOS reps. are specialized in payments and can help you decide which model will work best for you and your business.
What else does PointOS Payments offer?
On & Offline Capabilities
With PointOS, you don't need to worry about your internet going down. Store and forward capabilities allow you to securely accept payments online or offline, ensuring your business is always up and running.
Secure & Reliable Payment Platform
Securely accept credit card payments online or offline. The PointOS platform is PCI compliant, providing the latest in encryption and tokenization of payment data.
Gift and Loyalty
Keep your customers coming back for more with our integrated gift and loyalty program.
No Hidden Fees
We know how important cost management is for restaurants, which is why we don't charge any hidden monthly, annual, or transaction fees. 
24/7 Support
Do you know who to call if an issue comes up in your restaurant? With PointOS, it doesn't matter if it's credit card processing, POS software, or Wifi related– just call PointOS' 24/7/365 support line.
Get in touch with a representative to learn more on how PointOS payments can save you money each month.
 Like our stories or want to hear more? Drop us a line @ [email protected]
See you next week!
Your devoted hostess,
Brittany
Share This Story, Choose Your Platform!